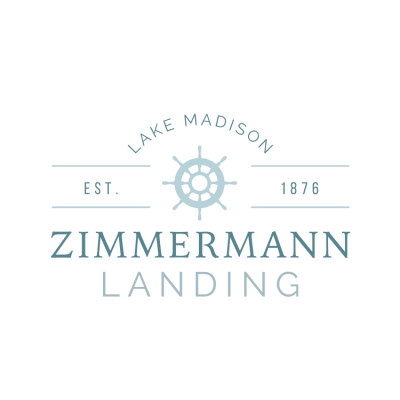 Make Every Day a Vacation Day
Born in Webenheim, Germany, on March 27, 1826, Phillip Zimmermann was twelve years old in 1838 when he and his parents crossed the Atlantic to America. They made their way to Milwaukee, Wisconsin, with a population of only four hundred. He resided there until 1845 when he went to New York City where he studied engineering. In 1851, when twenty-six years old, he became chief engineer of California, the first steamer to make the voyage around Cape Horn to the Pacific coast. He worked for thirty years for the Pacific Mail Steamship Company and subsequently established his home in Chicago. He later returned to Milwaukee where for some years he was connected with the famous Allis Engine Works. Additionally, he worked on the engines of the historic pioneer steamer, Washington, which was launched in 1846. His final landing was in Lake County SD where he developed his sixteen-hundred-acre estate on the shores of Lake Madison.
After travelling to the Dakota Territory in search of affordable land, Phillip purchased 158 acres from George and Sarah Thompson for $500 in 1876. He chose Lake Madison for its scenic shores, and his local estate eventually encompassed sixteen-hundred acres. Phillip was known as an important advocate for Lake County and its development. Some of his notable contributions include donating land and supplies for a Zimmermann Rural School, building the area's first barometer to report weather to Washington, D.C., and operating Lake County's first post office, Wicklow Hills, right out of his family home.
In 1901 Phillip Zimmermann passed away, but his daughters remained on the family farm and carried out the family's interests. They, like Phillip, were active in the community, serving on various boards and committees. They also made several donations to charitable organizations in the area including regular donations to their alma-mater, Eastern State Normal School (now DSU). As told by Ardyce Samp, they were well-traveled, well-educated and well-respected in their businesses and investments. Lillie Zimmermann and friend, George Smith, were also invested in preserving the history of the area which led to the building of Zimmermann-Smith Museum which is still located on the Campus of Dakota State University where the Zimmermann parlor is recreated with the furnishings from the original homestead.From the time he was in grade school in the early 30's in Madison, SD, George Scully and his family were acquainted with the Zimmermann sisters. Edith and Lillie visited the Scully's home frequently to discuss farming trends, world events and to consult on business matters. George first rented the Zimmermann farm ground in 1949. Lillie eventually sold the land to George and Marcene in 1962. George later developed a portion of the lakeshore, selling some lots in the 70's and 80's. George died in 1999 and his family has held the property since that time.
The Scully family is pleased to begin development of the remaining lakefront and surrounding land into an exceptional lake-life neighborhood. With the help of Van Buskirk Companies, Zimmermann Landing is destined to be a beautiful home or home-away-from-home for many. It's important to the Scullys to acknowledge and preserve the history of the land. The family hopes the future owners share an appreciation of that history and enjoy adding to the story.
Sources:
-History of Dakota Territory by George Washington Kingsbury
-South Dakota's Pioneer Philanthropists by Ardyce Habeger Samp

Join our interest list for more information: